Are you interested in taking action to help the OAC make a difference? You've come to the right place! There are many ways you can support the OAC's cause and join us in our mission to make the world a better place for individuals affected by the disease of obesity.
Below, you will find a breakdown of what you need to know to get started with taking action as well as resources and tools you can use in your efforts. Taking action doesn't have to be hard, intimidating or time consuming. With all the different opportunities available to you, making a difference can be as quick, and easy as you want it to be!
What is Action?
Action is doing anything that moves the OAC's efforts forward in any of our 4 key areas:
AWARENESS
Sharing quality, unbiased and science-based information to help others understand the disease of obesity and make informed health decisions.
EDUCATION
Raising awareness of obesity as a complex, chronic disease that is influenced by different factors and is not a character flaw or failure.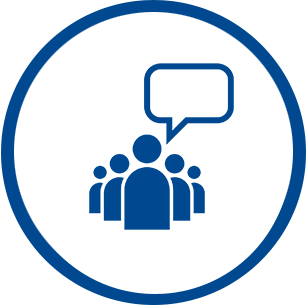 ADVOCACY
Standing up for the rights of individuals affected by obesity and ensuring that their voices are always heard and represented.
SUPPORT
Helping people affected by obesity by listening to, encouraging and empowering them in their health journeys.
What Issues Need Attention?
The OAC is envisions a better world for people affected by obesity where many current challenges are reduced or eliminated. These issues include pervasive weight bias and stigma, limited access to obesity healthcare and science-based treatment options, and a general lack of understanding around obesity.
Here are some resources that can help you learn more about what the OAC fights for:
Ready to Take Action? Start Here!
The OAC has created an online video training series – Advocacy 101: All the Ways You Can Make a Difference – to walk you through the basics of advocacy and how to get started. This 8-part video series explores themes like how to tell your personal story, drive legislative change, share OAC education and resources, tackle key issues in obesity and more. You can start, stop and move through the series in your own order and at your own pace.
Click here to view the series and get started!
Follow and Use #OACAction on Social Media
Social media has the power to amplify key issues in obesity, reach influencers and decision-makers, and spread the word about how we can work together to make a difference. If you are doing something to take action and make an impact, let others know by sharing on social media with the hashtag #OACAction. If you want to see what others are doing to take action in their communities or online, search #OACAction and follow along. Together, we can use the #OACAction hashtag to increase awareness, bring attention to important issues, and inspire others to join our efforts!
Action Resource Toolbox
These are helpful resources to have on hand!
Contact Us
If you still have questions about taking action or getting involved with key advocacy issues, please email us here.